What is H.A.L.O.
Helping Animals Live Organization, Inc. (HALO) is a NOT - FOR - PROFIT animal rescue organization dedicated to a NO-KILL, CAGE-FREE philosophy of loving and responsible stewardship.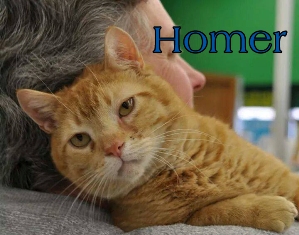 In addition to providing a home-for-life to stray and abandoned cats, we support caregivers tending feral cat colonies and offer placement & re-homing assistance to pet owners of both dogs and cats forced to give up their beloved pets due to illness or other major life change.  We receive no local, county, state, or federal assistance and rely solely on the generosity of individuals, private organizations, and charitable foundations to support our cause.
Without your support, we would be unable to help the many cats and kittens that come to us in need. All donations that are received will be used to support our rescue and adoption efforts and our TNR program. Your donations are tax deductible as permitted by law.